Our neutrals in the Denver office are skilled in a broad range of dispute resolution processes including mediation, arbitration, special master, discovery referee, umpire, and Statutory Judge. Our aim is to achieve more efficient and cost effective results for the parties.
Specialties
Arbitration
Business/Commercial
Healthcare
Insurance
Intellectual Property
Personal Injury/Torts
Professional Liability
See Biography & All Specialties
Gary B. Blum, Esq.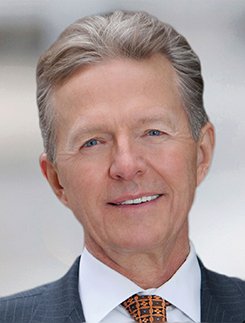 Specialties
Antitrust
Banking
Construction
e-Commerce
Employment Contracts
Foreclosures and Receiverships
Intellectual Property
Non-Compete Agreements
Real Estate Transactions and Title Insurance
Trade Regulation
Web Development and Computer Technology
See Biography & All Specialties
Kenneth Bennington, Esq.
Specialties
Arbitration
Business/Commercial
Construction
Employment
Estates/Probates/Trusts
HOA and Neighbor Disputes
Hotel/Hospitality
Insurance
Personal Injury/Torts
Professional Liability
Real Estate
Special Master
See Biography & All Specialties
Hon. C. Scott Crabtree