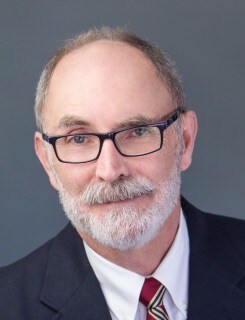 Specialties
Business/commercial
Real property
Professional liability
Construction defect
Insurance
Personal injury/torts
Hon. Kurt A. Horton (Ret.) presided over civil and criminal dockets for almost ten years in the most populous judicial district in the State of Colorado. Prior to his appointment, he practiced complex civil litigation including business disputes, professional liability, and construction defect cases.
Judge Horton feels strongly that mediation and arbitration are important opportunities for parties to resolve their disputes in a confidential and cost-effective manner that maximizes their control of the outcome and minimizes the stress and anxiety that often accompanies going to court and having to testify.
Judge Horton takes pride in his patience and respectful demeanor and recognizes that parties are usually most satisfied with a mediation process in which they have personally and meaningfully participated.
Denver Bar Association Young Lawyers Executive Council (1988-1989).
Colorado Bar Association Rules 16 and 26 Subcommittees (1998).
Colorado Bar Association Professional Liability Committee (2006-2008).
Member Arapahoe County Bar Association and Colorado Bar Association.
Denver Bar Association Thursday Night Bar Program (1994-1998).
Pro bono legal counsel for the Dianne Fosse Mountain Gorilla Fund (also known as the Digit Fund) (1994-1998).
Volunteer judge for high school mock trial competitions (2009-2016).
District Court Judge, Colorado, 18th Judicial District 2009-2018.
Three-day Mediation/Arbitration training through JAMS-National, Dallas, Texas (April 2019).
Judicial Education Courses, National Judicial College.
Civil Practice 1981-2009.
Law Clerk for the Honorable O. Hatfield Chilson, United States District Court, District of Colorado 1980-1981.
J.D. – University of Denver College of Law 1980. Order of St. Ives.
B.A. – University of Notre Dame 1976.
Disclaimer
This page is for general information purposes. JAMS Denver makes no representations or warranties regarding its accuracy or completeness. Interested persons should conduct their own research regarding information on this website before deciding to use JAMS Denver, including investigation and research of JAMS Denver neutrals.