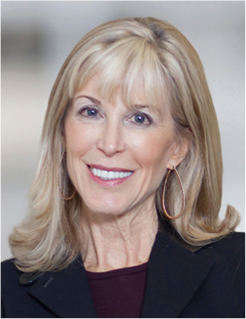 Specialties
Personal Injury/Torts
Employment/Civil Rights
Education
Healthcare
Professional Negligence
Insurance/Bad Faith/Coverage
Elaine A. Wohlner, Esq. brings a wealth of experience to her mediation practice with dual careers in nursing and law. Since 1994, she has devoted her practice exclusively to alternative dispute resolution and has participated in the successful resolution of hundreds of Civil District Court cases. Many disputes involved complex issues and multiple parties and include personal injury, employment, healthcare, education, professional negligence, and insurance bad faith/coverage issues.
Resolution Expertise and Training
Experienced past arbitrator in labor and employment, personal injury, and general commercial cases
Civil litigator in commercial, personal injury, medical malpractice, and employment matters
Frequent lecturer on basic ADR, employment mediation, civil mediation advocacy, and ethics to bar associations and healthcare professionals
Trainer for advanced internship program in civil mediation
JAMS and AAA advanced commercial arbitration and mediation trainings
Center for Dispute Resolution mediation training
Colorado Bar Assn. (Healthcare and Labor and Employment Law Sections; ADR Committee)
Denver Bar Association, Arapahoe Bar Association
Charter Member, Colorado Chapter of National Academy of Distinguished Neutrals
JAMS neutral, 2000-present
Mediator, civil disputes, Colorado Judicial Branch, Office of Dispute Resolution, 1995-2003
Private mediation and arbitration practice, civil disputes, 1994-2000
Private practice, Pryor, Carney & Johnson, P.C., Englewood, CO
Private practice, Holme Roberts & Owen, L.L.P., Denver, CO
Admitted to the Bar, Colorado, 1982
J.D., University of Denver, College of Law, 1981
B.S.R.N (summa cum laude), Nell Hodgson Woodruff School of Nursing, Emory University, 1974
Disclaimer
This page is for general information purposes. JAMS Denver makes no representations or warranties regarding its accuracy or completeness. Interested persons should conduct their own research regarding information on this website before deciding to use JAMS Denver, including investigation and research of JAMS Denver neutrals.