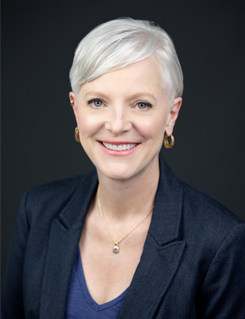 Specialties
Arbitration, including Special Master practice
Mediation
Family Law
Probate
Hearing Officer, Title IX cases
Ann Gushurst has over two decades of experience in family law as a litigator, mediator and collaborative attorney. This experience extends to the issues of guardians ad litem, silver divorces and the interplay between probate and dissolution, same sex and common law marriages, and partition issues.
Ms. Gushurst approaches family law disputes with the goal of minimizing the emotional and financial costs of prolonged conflict. She is committed to looking for solutions that are fair and workable for everyone in the family. She knows that children need both of their parents and she understands the psychology and developmental considerations that make custody issues so difficult to resolve.
Ms. Gushurst's philosophy has always been that divorce cases belong in court only as a last resort.  Whenever possible, she encourages clients to reach mutually acceptable resolutions.
Ms. Gushurst became interested in the intersection of human rights and family law through her work establishing legal parenting rights in same sex families. She successfully sued to allow same sex couples the right to marry in Colorado before the Obergefell decision became US law.  More recently, she argued the Hogsett case, redefining how the law assesses same sex common law marital relationships.
Ms. Gushurst has served on the Family Law Executive Council for more than a decade. She lectures extensively on such topics as parenting issues, court procedure and collaborative practice.  Ms. Gushurst is a past chair of the Colorado Collaborative Law Professionals and has been active in both the Colorado Chapter of the Association of Family and Conciliation Courts and the Metropolitan Interdisciplinary Committee
ADR Experience
Complex Asset Division
Custody and Guardianship
Relocation
Common Law Marriage
Partition
Representative Matters
Family Law: Custody, paternity, domestic support issues, property division, allocation of parenting time and allocation of decision-making
Memberships & Affiliations
Executive Member, Family Law Executive Council of the Colorado Bar
Member ex officio, Board of Directors for the Colorado Collaborative Law Professionals (past President)
Member, Colorado Judicial Institute
Colorado Bar Fellow Emeritus
Member, Metropolitan Denver Interdisciplinary Committee
Past Member, Boulder Interdisciplinary Committee
Past Editor of the Colorado Bar Association Family Law Newsletter
Member, Catholic Lawyer's Guild
Member, International Academy of Collaborative Professionals and the Colorado Member, Academy of Collaborative Practice
Member, Colorado Bar Association
Member, National LGBT Bar Association of the American Bar
Past President, Board of Directors of Maria Droste Counseling Services
Past Director, Board of Directors, Colorado Chapter of AFCC
Selecte Awards and Honors

Alumna of Distinction, University of New Brunswick, 2017
Ally of the Year, LGBT Bar Association Foundation, 2015
Special Recognition Award from the Colorado Lawyer's Committee, 2015
Attorney of the Year Law Week, Champions of Equality, 2014
Visionary Award, GLBT Community Center, 2014
Martindale Hubbell Bar Register of Preeminent Lawyers "AV" Preeminent Rating
Avvo: Rated 10 out of 10
Colorado Superlawyer: Family Law 2007 & 2010-2021, Top 50 Female Lawyers in Colorado 2011-2020; Top 100 Attorneys in the State of Colorado 2013-2020
Selected Publications
Colorado Lawyer

"Guardians ad Litem Colorado Lawyer, Part II; Serving Adults with Diminished Capacity in Domestic Relations Matters." September, 2020 pp. 40-45.·       ·
"Guardians ad Litem, Part I; Serving Adults with Diminished Capacity in Domestic Relations Matters." July, 2020 pp. 30-37.·

Alumna of COBAR Practitioner's Guide to Colorado Domestic Relations Law, 2d.

Author of "Separation Agreement" chapter 2009-current

Supreme Court Ruling on DOMA Raises More Questions Than it Answers for Colorado Families," LAW WEEK Colorado, July 8, 2013
"Collaborative Law, Ethics, and Colorado's Maverick CBA Ethics Committee Opinion 155, 'Collaborative Practice: a Paradigm Shift,'" Colorado Lawyer, November, 2007
"Treat Your Divorce Like a Business," ColoradoBiz Magazine, 2007
"Low Conflict Divorce," ColoradoBiz Magazine, 2006
Editor, Colorado Family Law Section Newsletter, 2012- 2019
Lectures, CLEs AND Seminars
Effective Representation of a Low Income Client: Tips and Tricks to keep costs down The Rocky Mountain Paralegal Association monthly meeting, March 2021 with Melissa Simonton.
CBA Round Table discussing the impact of the recent Supreme Court Cases of Pyfer, Hogsett and Yudkin February, 2021.  With the Hon. Judge Leith, Amy Rosenberg and John McHugh.
"Common Law Marriage"  Annual COBAR 2020 Family Law Institute.  With Rachel Catt and Lawrence Gendelman.
Capacity"December 2019 Rocky Mountain Paralegal Association
"Business Valuations and the Disputes that Matter: A Panel of Experts"Annual COBAR Family Law Institute, August 2019, Vail.  Moderator
"Interstate Collisions between Protective Proceedings and Divorce"June 2019 State Judicial Conference (with Marco Chayet, JD)
"Mediating Difficult Cases" (AFCC 13th Symposium Child Custody in Denver, November 2018) (presentation developed with Joan McWilliams; presented with Barbara Shindell, MSW)
"Therapy as a Due process right" (AFCC 13th Symposium Child Custody in Denver, November 2018) (presented with Dr. Kate McNamara and Dr. Lyn Greenberg)
"The Interplay between Probate and Dissolution"October 2019 LPIF Conference, Cannes France.
"Sobriety: once an alcoholic, always an alcoholic? MDIC, November 2018 with Barbara Shindell and Lorraine Backman
"Crafting Parenting Plans that Work"June 2018 State Judicial Conference (with Kate McNamara, Ph.D, and Joan McWilliams, JD)
"Constitutional Rights in Family Law"June 2018 State Judicial Conference (with Steve Epstein, Esq.)
"Tort Settlements and Marital Property Considerations"Spring, 2018, private seminar for PI litigation firm.
"The role of the PRE/ CFI" o   COBAR FLI Spring law update 2018
"Best Practices"o   AFCC Regional Annual Convention, October 2017, Breckenridge.
"Common Law Marriages; uncommon issues for same sex couples" DEBA Bar Association presentation March, 2017
Property and Maintenance Issues presentation for State Judicial training regarding Mediating Domestic Cases in Colorado Courts, presentation, State Court, April 2016
"Parenting plans for young children" Vail, ABA national conference, January 2016
Cultural Competency, CoBar Fall Family Law Update, October 30, 2015
Annual Family law Institute of the Colorado Bar association "Parenting plans for infants" August 2015
Family Law Institute of the Colorado Bar Associationo   "Update to legal issues in GLBT families" March 27, 2015
Annual Family law Institute of the Colorado Bar associationo   "DOMA, the Post-Windsor Legal Landscape, Civil Unions and Taxes" (with Preston Hofer, CPA) Vail, August, 2014
Annual Family law Institute of the Colorado Bar associate "Alternatives to Child and Family Investigators, Including Child Specialists" Vail, August, 2009
How to do Pro Bono Work, Cobar training 2013, Presenter at Collaborative Law Training: Level One   December 2009-2016
AFCC presentations (Association of Family and Conciliation Courts): "The Ethical Use of Research in Custody Matters" Spring Regional Conference, Grand Junction, CO 2013, "Alienation 101 for Attorneys" National Conference, Denver June 2012, "Ethical Issues in Collaborative Law" National Conference June, 2010, "Comparing the Early Neutral Evaluation Process to the Child and Family Investigator Process" National Conference, Reno   2009
Metro Denver and Boulder Interdisciplinary Committee/ Boulder Interdisciplinary Committee: "Endangerment, if you can prove it" MDIC March, 2018 with Mark Vick, MA., "Cultural Competency" MDIC April 2016 (with Barbara Shindell, MSW), "Legal Issues Surrounding Non-Traditional Families" 2013 (with Kristi Wells), "Use of Divorce coaches in Domestic Relations cases" 2013 (with Dr. Les Katz), "Alienating Parents, Alienating Attorneys" 2010 AFCC Annual Conference, Denver (with David Littman and Tanya Akins), "The Use of Expert Witnesses," MDIC (with Carolyn Witkus) 2009, "Using Divorce Coaches" 2008, "Collaborative Law and Ethics" 2007
Colorado Collaborative Law Professions, Coaches Training.  2008
"Ethics Opinion: Moving Forward," Presentation at the 1st Annual Colorado Collaborative Law Networking and Advanced Educational Conference, 2007
"Promoting Collaborative Law in Colorado," Panel Discussion, 1st Annual Colorado Collaborative Law Networking and Advanced Educational Conference, 2007
Annual Colorado ADR Conference, "Impasse, GALs and Arbitration" (with David Littman) August, 2012
Rocky Mountain Paralegal Association, Presentation on the Legal Issues faced specifically by Gay and Lesbian couples in family law 2012
Other
"Civil Unions in Colorado: Family Law Implications," for CLE International (with Heather Broxterman) November, 2013
Ethics Task force IACP, 2007-2009
Family Law Council Executive Task force on Protecting Children 2010
Dr. Phil Show, Appeared on "Anatomy of a Divorce"
Gutterman Griffiths PC (later Griffiths Law PC) 2005 – 2021
Harrington, Brewster and Clein PC 1999 – 2004
Gushurst Family Law, LLC – solo practice 1998-1999 and 2004-2005
Gilbert, McGloan, Gillis 1994-1996 Saint John, NB CA
University of New Brunswick, LLB 1994, Fredericton, New Brunswick, Canada
University of Toronto, B.Sc., 1985, Toronto, Ontario, Canada
Disclaimer
This page is for general information purposes. JAMS Denver makes no representations or warranties regarding its accuracy or completeness. Interested persons should conduct their own research regarding information on this website before deciding to use JAMS Denver, including investigation and research of JAMS Denver neutrals.